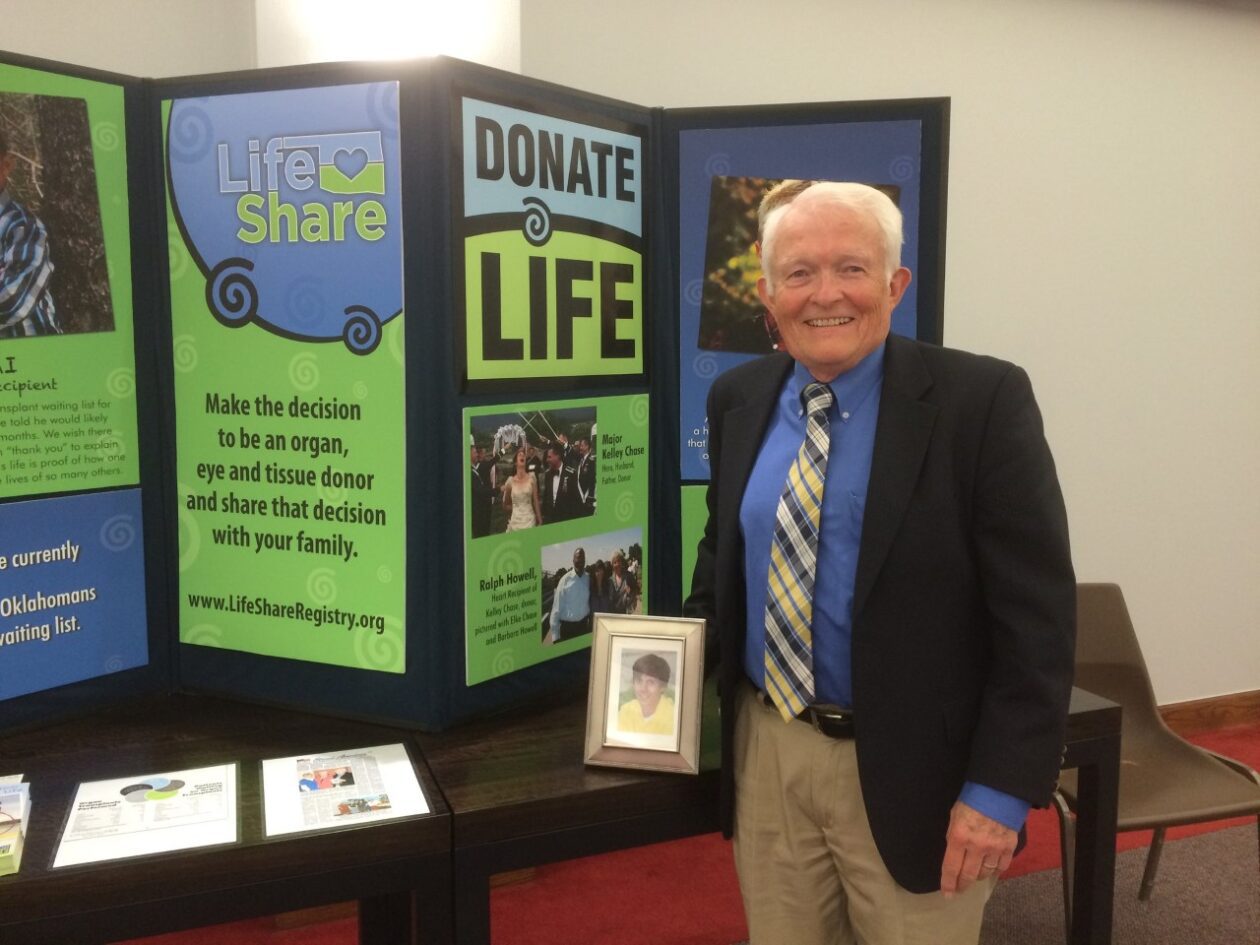 In honor of National Donor Day, TRIO-Oklahoma will be highlighting members stories of their donor, their journey, and life.
Jim Hays-TRIO-Oklahoma Board Member
My gift of life was from a young man in Boulder, Colorado named Neil Filley. Neil had marked his driver's license as an organ donor when he turned 16. He had been accepted at several colleges but decided to take some time off before he started college. He was a marathon runner and loved taking care of animals. He loved climbing mountains around Boulder. Neil gave the gift of life to me and 3 other people.
My journey to a heart transplant started in August of 2002. I had a mild stroke and was told a virus destroyed some of my heart muscle giving me a low ejection fraction, which lead to a diagnosis of cardiomyopathy. I was referred to Integris Advanced Cardiac Care in 2010. After a couple of pacemakers, I was evaluated for a heart transplant in 2011. I received a LVAD in May 2012 and the transplant in August.
My wife Nancy and I first become involved with LifeShare 4 months later. The social workers helped us work through the emotional trauma of making contact with the donor family. The ultimate emotional experience happened in June of 2015 when we met our donor family. Nancy and I have walked in two Crop Hunger Walks in honor of Neil and have told our story to radio and newspaper media and to our church congregation.
I encourage you to be an organ, eye, and tissue donor by registering at www.lifeshareregistry.org
Note:
Jim is a retired Navy veteran and retired from the commercial nuclear power industry and a charter member of TRIO-Oklahoma. Jim and Nancy have 5 children and 5 grandchildren in their blended family.