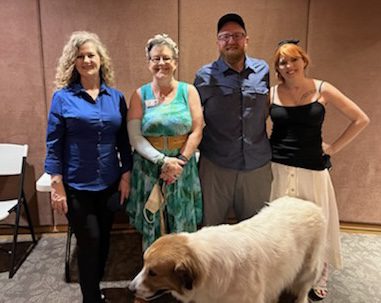 TRIO Oklahoma is hosting a golf fundraiser Sept. 26th to fundraise for patients awaiting organ transplants.
The tournament is scheduled to start at 9 a.m. at OakTree Country Club in Edmond.
Leaders with TRIO Oklahoma are working to connect more transplant patients from across the state. Their mission is to build a community and make a difference for those going through the transplant process.
Going through any medical emergency can be a terrifying and isolating experience. Leaders with TRIO said they felt that pain and worry, and now they are working hard to make sure other transplant patients know they are not alone.
Lorrinda Gray-Davis, the founder of TRIO Oklahoma, said when she learned she needed a transplant she was devastated.
"I had no one to talk to, I had no one who had been through it and for me I felt lost and alone," Gray-Davis said.
See the story herehttps://www.news9.com/story/6329e5027ad5bd0725581df7/trio-oklahoma-hosts-golf-tournament-fundraiser